We answer all your questions about E3 2023 and speculate possible reveals.
Entertainment Software Association, the organizers of E3, has finally revealed crucial information about the upcoming gaming expo. After three lackluster years, the legendary event is making a proper comeback, and that too in physical form. Just like with Game Awards, you can expect plenty of rumors and leaks.
When and Where Will E3 2023 Take Place
E3 2023 is returning to Los Angeles Convention Center for four days. The event will begin on Tuesday, June 13, and end on Friday, June 16.
How E3 2023 is different from its predecessor
Other than taking place physically, the organizers are also trying something new. The event will be divided between industry professionals and consumers. The first two days will be exclusive to businesses, whereas the third day will be for businesses and consumers. And finally, the last day will only be for consumers.
Business Days are what you would expect. They will be quieter, feature comfortable booths, and allow game journalists to get interviews, developer insight, and more. The experience will be comparatively less chaotic than your average E3 event.
"There is still a slim chance that Sony could make a comeback"
On the contrary, Consumer Days will be completely opposite, meaning everything fans love about E3 will be there. Concourse Hall will host several indie games and publishers. And as usual, expect showcases from various companies that ticket holders can watch live.
Price of E3 Tickets
ESA has not revealed the price of the tickets yet. It makes sense, as the show is more than eight months away. A lot could happen during that time frame.
In 2019, consumer ticket was sold for $250 and business tickets for $695. The 2023 ticket price should be in the same ballpark.
Why was E3 canceled in 2022?
It is no secret that the last few years haven't been too great for E3. The 2021 show was mostly underwhelming, partly due to taking place in a virtual form. The 2022 event was downright canceled, thanks to a variety of reasons.
The show attendance in 2022 would have been heavily affected by the COVID-19 pandemic. Summer Game Fest was taking place during the same timespan and was taking the limelight away from the show. On top of that, several major publishers were more interested in hosting their own shows instead of participating in E3.
The culmination of the above reasons forced ESA to cancel the entire event.
What time will Sony E3 Showcase Take Place?
Given recent history, the chances of Sony participating in next year's E3 aren't looking too good. The PlayStation owner held its last E3 Showcase in 2018, which was awesome, by the way. However, in 2019 and 2021, Sony decided to opt out of the event. Instead, they revealed their games and tech through other expos or their own showcases.
There is still a slim chance that Sony could make a comeback. The publisher didn't host its yearly PlayStation Showcase Event this year. So maybe they plan to bring their big hits to the next E3.
What time will Nintendo E3 Showcase Take Place?
Unlike Sony, Nintendo participating in E3 2023 is a real possibility. Although the Mario owner likes to host its own shows, the company has also taken part in recent E3 expos.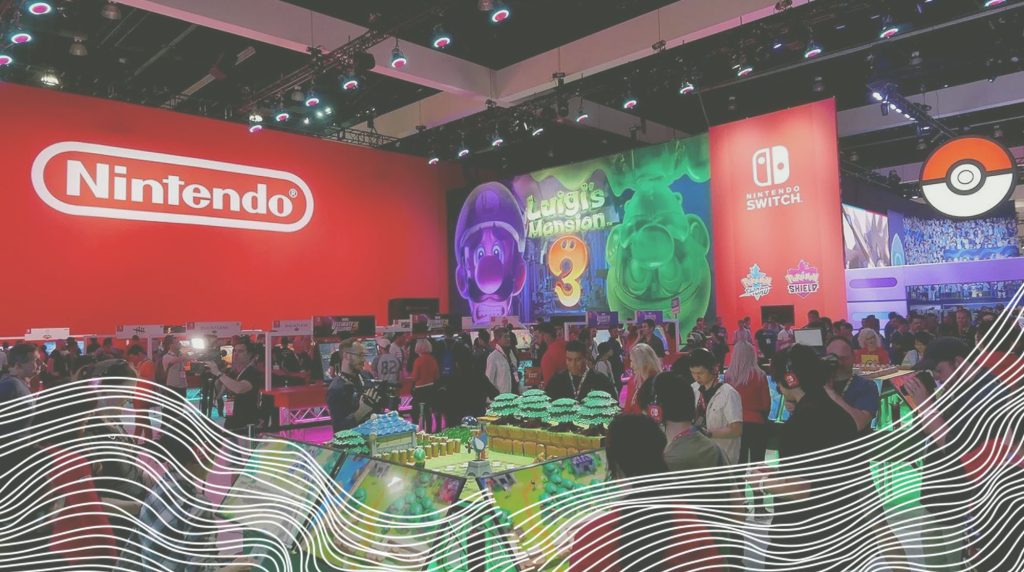 In 2021, Nintendo E3 Showcase took place on the last day of the convention. We should expect the show to go live on June 16 if the publisher plans to follow history. Still, keep in mind that the publisher's attendance hasn't officially been confirmed yet, let alone their presentation time.
What time will Microsoft E3 Showcase Take Place?
Microsoft E3 Showcase is almost confirmed, but its exact date is not. The tech giant has been participating in the convention since 2000 without missing a beat. We think it's a safe guess that the publisher would be present, but predicting its showcase date is where the issue lies.
Last year, Microsoft Showcase took place on the second day of the expo. If the Xbox owner aims to repeat history, they will do the same this time around. However, we know that the second day of E3 2023 will be exclusive to Business. This change can alter the publisher's plan as they will want to reveal their upcoming games to a larger audience. An ideal compromise would be to host the event on June 15, which is for both Consumers and Businesses.
What time will Square Enix, Capcom, Bandai Namco, and Devolver Digital Showcase Take Place?
There's a good chance all these gaming publishers would attend the expo, as they have participated in several previous E3s.
Assuming these companies plan to follow their previous timelines. We expect the Devolver Digital show to go live on the first day, June 13. Square Enix Showcase should be hosted on June 14, and Capcom's on June 15. Bandai Namco will probably reveal their upcoming games on the last day, June 16.
Will There Be an Indie E3 Showcase?
The answer to the above question is YES. Mega publishers may take the spotlight at E3s. However, it is still a great place for indie developers to get some much-needed recognition. The Showcase focusing on indie games should go live on the first day of the event, June 13.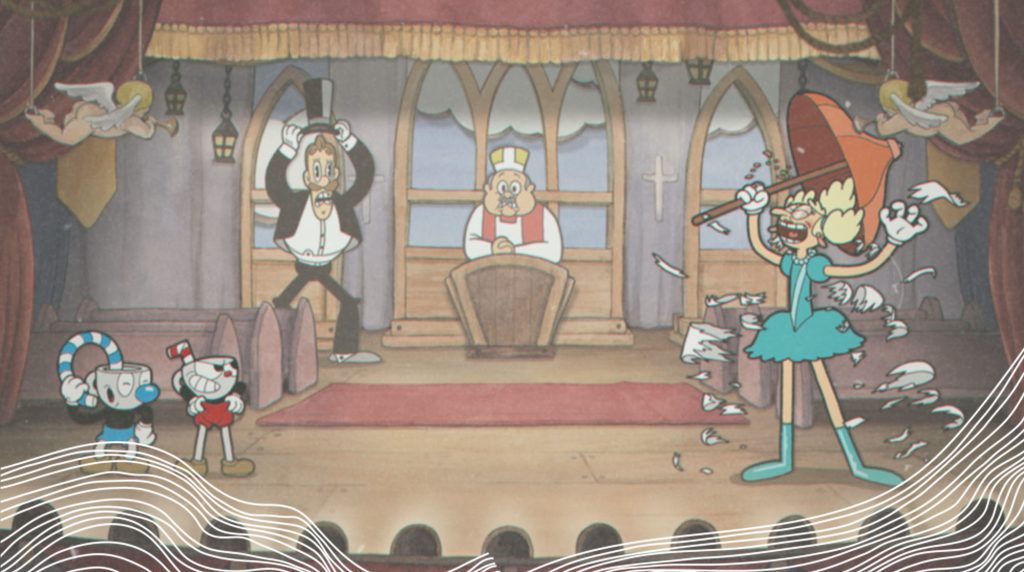 Where will I be able to Watch E3 2023 Recaps?
If you don't want the physical E3 experience, don't worry, you will still be able to catch up to all the exciting announcements and gameplay reveals. All you need to do is visit the official YouTube or Twitch Channel.
What Games are likely to be shown at E3 2023?
Now before we get into this, keep in mind that this list is just us speculating. Not a single game has been confirmed for the upcoming E3 event. The expo is almost nine months away, and there's a good chance that even the organizers don't know what games will be attending the show.
Still, we can make some good couple of guesses depending on previous conventions, already-announced upcoming games, and more. Check out the list below for more information.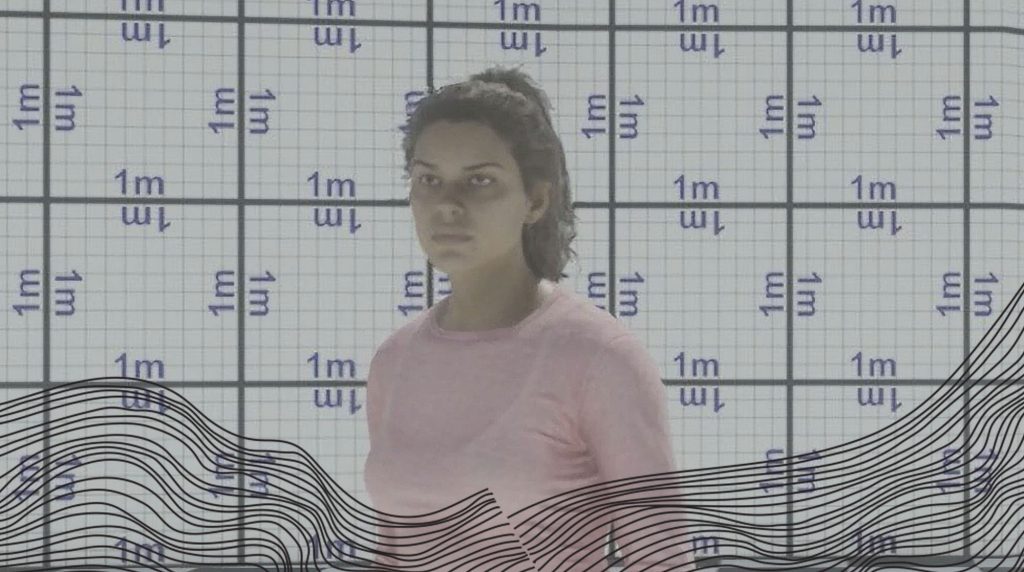 Grand Theft Auto VI
Grand Theft Auto VI is hands down the most anticipated game right now. Everyone kinda knew that the sequel was in development. However, Rockstar officially announced the title early this year only.
No other information about the game has been revealed via legit sources. Non-legit sources, on the other hand, have spoiled a lot of stuff. You can check our previous articles for more information.
Cyberpunk 2077: Phantom Liberty
CD Projekt has been trying to redeem Cyberpunk 2077 after its disastrous launch. The developer has released several significant updates and patches, and a new major DLC is also in the works. Phantom Liberty will be the first and only expansion for Cyberpunk 2077.
It is targeting a 2023 release window and will be available for current-gen consoles and PC. E3 2023 could be a great place to reveal some gameplay footage. Maybe they will bring Keanu, aka Johnny Silverhand, back to the big stage.
Final Fantasy VII Rebirth
Final Fantasy VII Rebirth is the second part of the planned FFVII remake trilogy. It will release exclusively for PlayStation 5 and will utilize Unreal Engine 5. The game is hoping for a Winter release, which means late 2023 to early 2024. Either way, Square Enix will need to begin its marketing campaign, and what's better than E3? Some gameplay footage will get fans all fired up.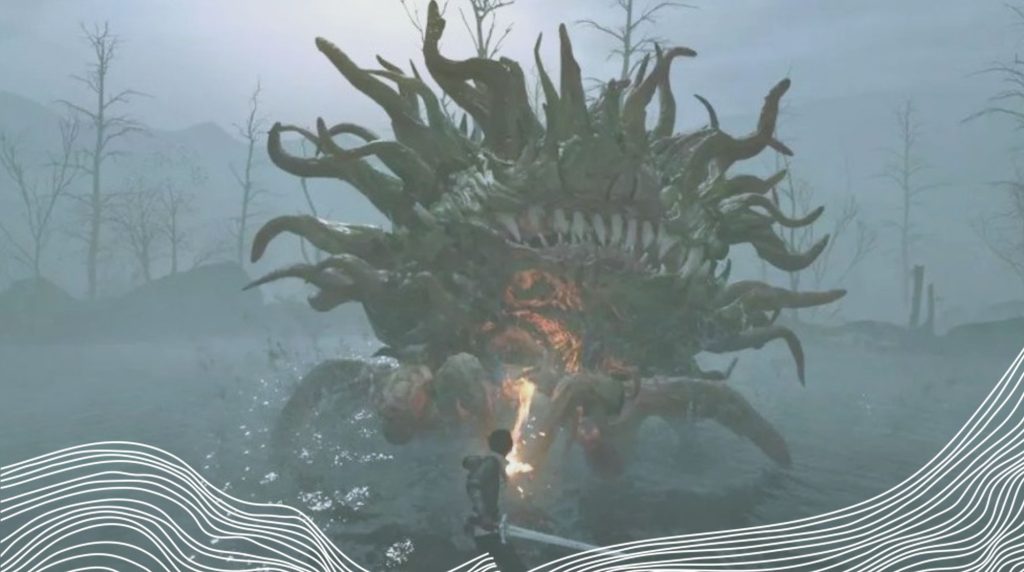 Final Fantasy XVI
Square Enix has another Final Fantasy game up its sleeve. The next mainline entry in the series will release exclusively on PS5 during Summer 2023 unless a delay occurs. There is a good chance that the publisher would have revealed footage long before. However, an E3 showing could still drum up some noise for the game.
Senua's Saga: Hellblade II
All the games in this list aren't only for PlayStation. Senua's Saga: Hellblade II is one big title coming for PC and Xbox Series X|S. The developer has already shown gameplay footage during The Game Awards 2021. However, no release window has been announced yet.
E3 will be the perfect place to show additional gameplay and reveal the exact launch date of the game. Fans also won't say no to a demo if possible.
Contraband
Avalanche Group, the studio behind Just Cause series, is working on an exclusive co-op title for Microsoft. Not much is known about Contraband except its target platform (Xbox Series X|S and PC). The Xbox owner desperately needs a few big projects, and E3 is a great place to show them.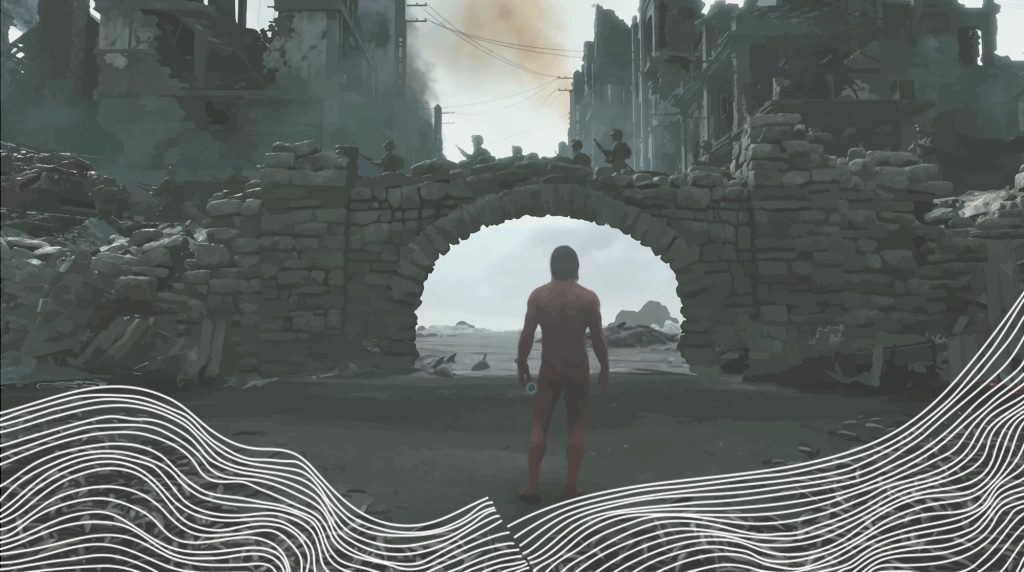 Death Stranding 2
Death Stranding 2 may not have officially been confirmed, but numerous credible leaks have made it inevitable. A producer at Kojima Productions mistakenly announced the sequel of the weird but hit game. A leaked report that revealed the names of several PlayStation games also suggested a DS2 release.
We aren't expecting to see gameplay footage at E3. However, we won't say no to some mind-mending cinematic. It is a Kojima game, after all.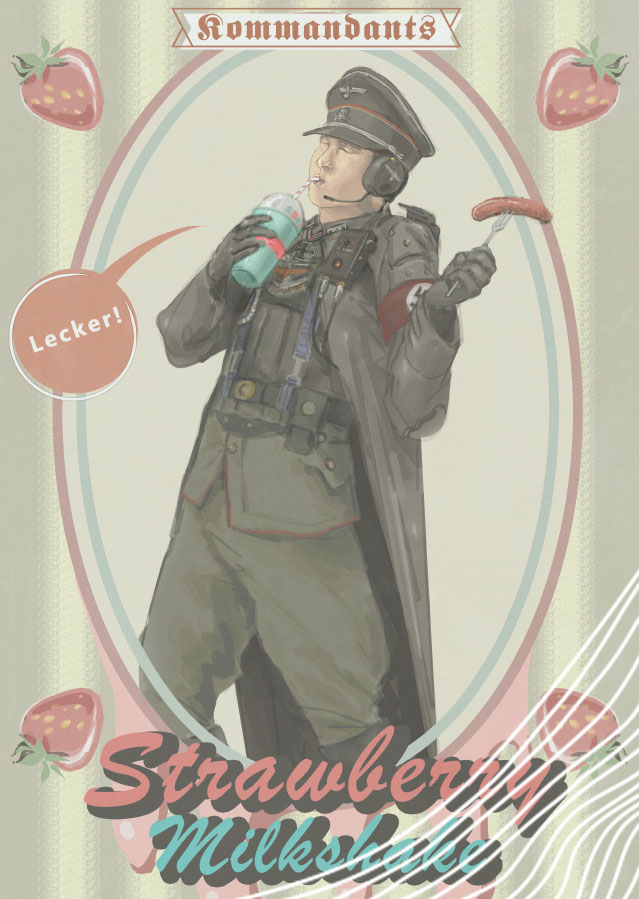 Wolfenstein 3
After making a grand return in 2014, the Wolfenstein series has been a little docile. In 2018, Bethesda confirmed that a new entry in the series has been green-listed and is being handled by the Swedish developer, MachineGames.
Four years later, fans still haven't heard anything about the title. A surprise presentation at E3 could bring some much-needed spark back to the legendary IP.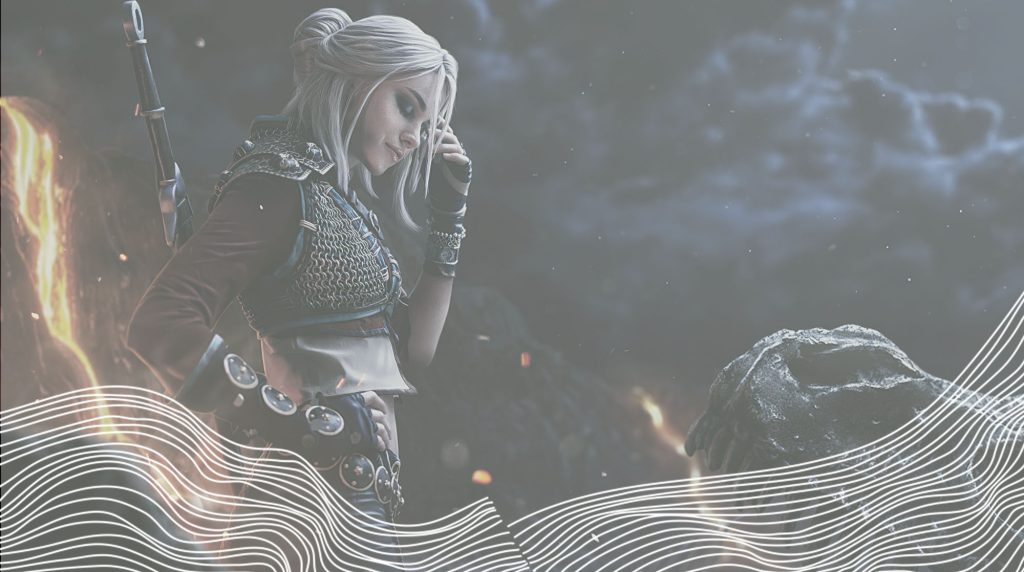 The Witcher: Polaris
CD Projekt has a habit of announcing games very early in development. The Polish publisher recently announced five AAA projects, including The Witcher: Polaris — the first game in the new Witcher Saga. The title is currently in pre-production and won't be out before 2025.
Still, that shouldn't have to be a hurdle. Fans would love to see a cinematic trailer for the upcoming game at E3 2023.
MachineGames' Indiana Jones Game
Early last year, Bethesda announced that an untitled Indiana Jones game is currently in the works. The only information known to the public is that MachineGames is developing the game. Maybe, that's why we haven't heard anything about a new Wolfenstein title.
Additional details about the Indiana Jones game at E3 will be a pleasant surprise from Microsoft.
Avowed
One small announcement trailer made Avowed one of the most anticipated titles for Xbox Series X|S. Partly due to the reason that it is being developed by the acclaimed studio Obsidian Entertainment. The studio has worked on iconic games like The Outer Worlds and Fallout New Vegas.
The role-playing game has been in development for quite a while now. Some gameplay footage at E3 is just what the show needs to stand out.
The Last of Us Multiplayer Faction Game
The next big title by Sony's crown jewel studio, Naughty Dog, is a multiplayer game set in the universe of The Last of Us. The developer has been very tight-lipped about the game. After almost two years, only one concept art has been shown to the public.
Neil Drukkmann said at the recent Summer Game Fest that additional details will be revealed the following year. A reveal at E3 will be a welcome surprise. After all, the developer used E3 2018 to show the first gameplay footage of The Last of Us Part 2. So, why not repeat history?
The Last of Us Part 2 Director's Cut
Surprisingly Sony hasn't yet announced the Director's Cut of TLOU Part 2. Despite being one of PlayStation's biggest games, it still doesn't have a proper PS5 patch. Previous rumors by a credible leaker suggest that the DC Edition is real and is currently in development.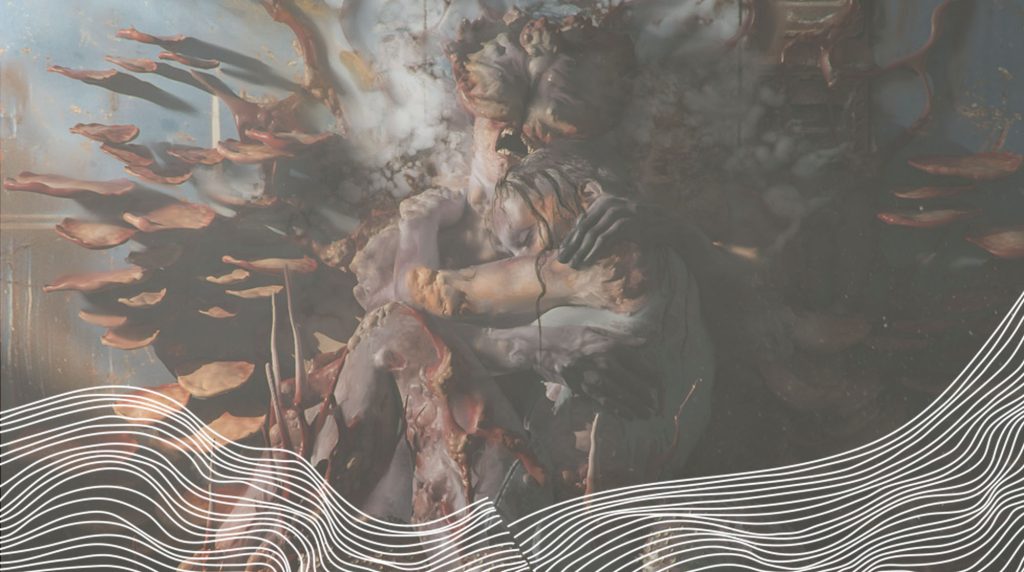 E3 could be a great way to reveal all the improvements the new edition could bring. We hope for superior textures, proper DualSense support, and 3D audio. Fans will also appreciate some new story content.
Can we expect any E3 2023 Leaks?
YES, we should expect a ton of leaks as we get closer to the expo. More and more leaks and rumors should pop up as more people will get access to undisclosed information. Some might be false, but a good chunk of them should be accurate. Whatever happens, we will be here to cover them for you.