Browsing Tag
Hellblade 2
1 post
Hellblade 2 (2023) News, Rumors & Leaks
Given how well Hellblade: Senua's Sacrifice was received, it's not surprising to know that there is a sequel in development. The first game excelled in storytelling and graphical fidelity aspects and the upcoming title aims to surpass these elements and more. Based on Unreal Engine 5, the upcoming title is called Senua's Saga: Hellblade 2 and it is currently in development for Xbox Series X/S and PC.
Senua's Saga: Hellblade II
At the moment, there isn't much known about the game's storyline. The only footage we have is in the trailer that was shown in 2021 Game Awards. Content revealed in the trailer is not enough to piece together a potential storyline or plot. Ninja Theory has been keeping this particular aspect close to chest however, there are rumors and speculations that the plot of Hellblade 2 will expand on the first game and continue to highlight mental health problems, just like the previous title. It has been confirmed that the game would take place in the 9th century Iceland and it will feature stunning landscapes and otherworldly creatures.
Hellblade 2 Gameplay
Similar to the plot of the game, the only gameplay footage is what was revealed in the trailer/showcase video. It shows the third-person thrilling game where players can take control of Senua. The battle between Senua and a giant is shown featuring immersive gameplay and amazing cinematics.
Hellblade: Senua's Sacrifice featured basically two gameplay modes: puzzle solving and exploration, and combat. Based on the footage of the new game, it appears that all the positive aspects from the first game will return in Hellblade 2 and they will certainly be improved with a more in-depth combat system.
Assuming the footage shown is indeed the actual gameplay of Hellblade 2, then it is easy to conclude that this will be the first time Senua has fought alongside other warriors. In the trailer, she is shown coordinating with over a dozen other people, coordinating attacks, giving orders, and even obtaining weapons from them to take down a giant. To what level this will actually be realized in the game remains to be seen. However, one thing is for certain; the game will feature a relatively larger-scale combat in addition to more weapon options for Senua.
Hellblade 2 Release Date
Currently, there is no official release date of Hellblade 2. It is estimated that the game will arrive in the fall or winter of 2022 and it is also likely that it will slip into early 2023. At the moment, one can only speculate.
Hellblade 2 Leaks
The well-known leaker Jeff Grubb revealed many Xbox exclusives planned to be released in 2023. The list of titles included the likes of Fable reboot, Everwild, and Senua's Saga: Hellblade 2. He got this information via an internal 2021-2022 schedule. Apart from this, there are currently no leaks or rumors about the highly anticipated title that is Hellblade 2. However, this might change over the coming days, weeks, and months. So, be sure to stay tuned.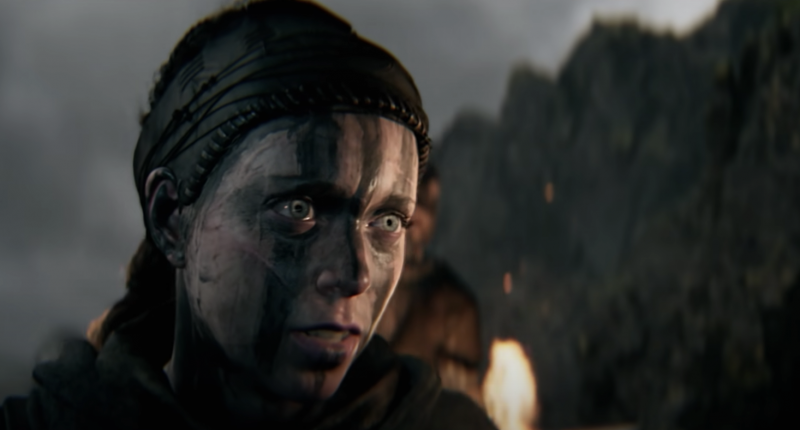 The list was mentioned by Jeff Grubb in episode 146 of the Xbox Expansion Pass podcast.