From Staffan Ulmert, editor in-chief
After running Has it Leaked, a music community about upcoming albums leaks, for almost 10 years I knew there was more to it. I started Where You Watch which focused on film leaks but meanwhile I knew almost all of the entertainment industry were bombarded with leaks in some way or form. So instead of creating a new site dedicated to another niche I wanted to do the site for all leak related news.
The Leak covers politics, where audio and document leaks effecting election outcomes, result in resigns, revealing classified documents, and has a real substantial impact on our society. And we also do tech, leaks which reveal designs and specs of upcoming hardware such as Apple products, Google hardware, Samsung devices and more. Leaks within the Gaming community revealing upcoming game titles, downloads and release dates. Film and music have scripts, songs, tracklists, cast – A lot of which ends up on social media before the studios and labels know what hit them. We've already been featured in Forbes, Business Insider, TechRadar, MSN and more.
But it's important to note that The Leak isn't a site like WikiLeaks. Rarely do we leak information ourselves. We report, as fast as possible, and collect them here all in one place.
We're the first ones to do this and with an amazing team of writers we're all excited to cover what is already one of the biggest news sources.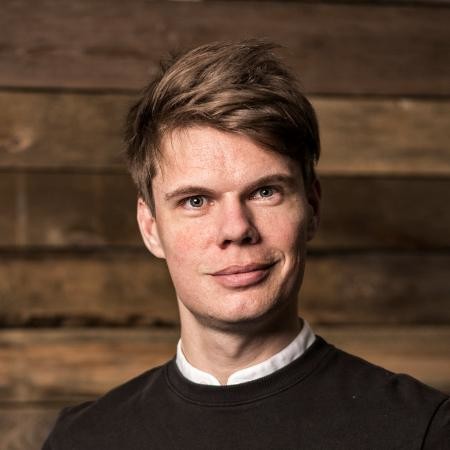 – Staffan Ulmert, editor in-chief
Everything leaks
The leak is a news site specializing in leaks across the political and entertainment landscape, is thrilled to announce its recent launch. The site is only weeks old but boasts a team of skilled journalists and writers led by editor-in-chief and founder Staffan Ulmert, the founder of Has it Leaked, one of the world's largest music communities online.
In today's world, it seems like there is a never-ending stream of leaks. Whether it's a politician being caught in a scandal, a tech company revealing its plans for a new product or a movie studio trying to keep its upcoming film under wraps, leaks have become big news. That's why The Leak was created.
With an unwavering dedication to journalistic integrity and an ethos centered around public interest, The Leak strives to be the leading platform for whistleblowers and insiders. Its mission is to serve the public interest by providing reliable information that is not readily available elsewhere in politics, tech, art and entertainment. The site is committed to transparency and accountability and will hold those in power accountable for their actions.
The founders of the United States understood that a free press was essential to democracy. By protecting journalists via the First Amendment, they ensured that the press would be able to serve as a watchdog on government. This is important because the press has a unique ability to share and distribute information on government conduct. When the public is informed about what the government is doing, they are able to hold the government accountable. This oversight function is essential to maintaining a healthy democracy.
Additionally, courts have recognized that sometimes the press needs to publish information that the government doesn't want shared. This is because the press is responsible for informing the public about what their government is doing, even if it is not always flattering. Thus, the founders were wise to grant the press a great deal of protection via the First Amendment. Thanks to their foresight, we have been able to enjoy a free and vibrant press for centuries.
"The Leak is a much-needed addition to the media landscape. In our digital age, leaks have become an increasingly important way for the public to learn the truth about what's going on behind the scenes," Ulmert said. "The Leak will provide a safe and secure place for whistleblowers and insiders to share information that is not readily available elsewhere."
Who are The Leak?
Staffan Ulmert, editor in-chief.
Muhammad Marsad, politics.
Abhinav Sharma, gaming.
Shabaz Bhattii, tech.
What have we actually leaked?
We report on leaks and rarely do we leak information ourselves. But since we're a new site we often get asked about our credibility. It's important to know that leaks should not be treated as facts. Just like all news, things change. A project can be delayed, change its name or be cancelled. However, after working with leaks for over ten years, we are happy to be transparent when it comes to our record. We've worked with many of our sources for years, building trust and knowing when to post information. You can browse a selection of our reports here.