More than four hours of gameplay footage has been circulating the internet.
Diablo 4 is the latest of many games that just had its gameplay footage leaked before release. Almost four and a half hours of footage has been surfing the internet, spoiling many things about the game.

The leaked clips reveal combat mechanics, creepy environments, interaction with NPCs, and an inventory management system. You can watch all the clips from this site, assuming Blizzard hasn't taken them down yet. A screenshot of one of the videos has been uploaded below as proof.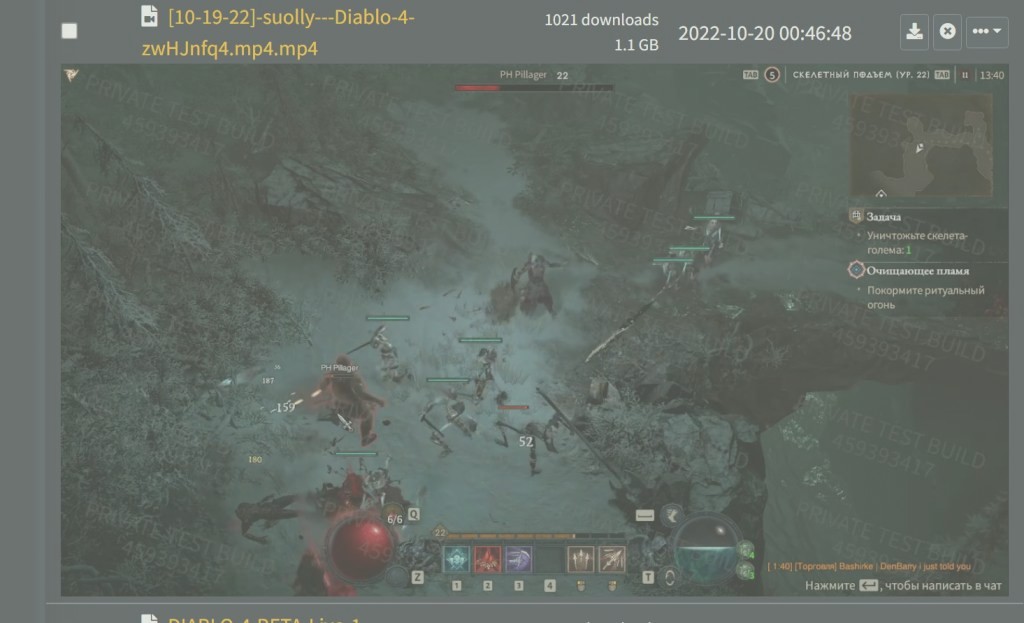 The gameplay seems rough around the edges, and that's because it's from the Closed Beta. It doesn't represent the quality of the final product. Diablo 4 is planned for next year, meaning the developer still has a lot of time to make improvements.
The above screenshot features the watermark "PRIVATE TEST BUILD 459393417". The receiver of this code is gonna be in deep trouble for leaking the footage.
Several more games had become victims of such leaks in the last few days. Titles like A Plague Tale: Requiem, Gotham Knights, and Dead Space (Remake) had their gameplay footage leaked before release. You can visit their respective links for more information.