The game's starting has been uploaded to YouTube a few days before official release.
A Plague Tale: Requiem, the upcoming action-adventure game by Asobo Studio, is the latest title to be targeted by leaks. A little more than one hour of gameplay footage has found its way to the internet.
The YouTuber simp2gamerss uploaded the video and marked it as unlisted, meaning you can't find it by searching for it on the search bar. At least that way, the game won't be spoiled for many people.
After reviewing the footage, it's safe to say that the user is playing the title on a PlayStation 5. At 3:24, you can see the button prompts for DualSense. We have posted a screenshot of it below as proof.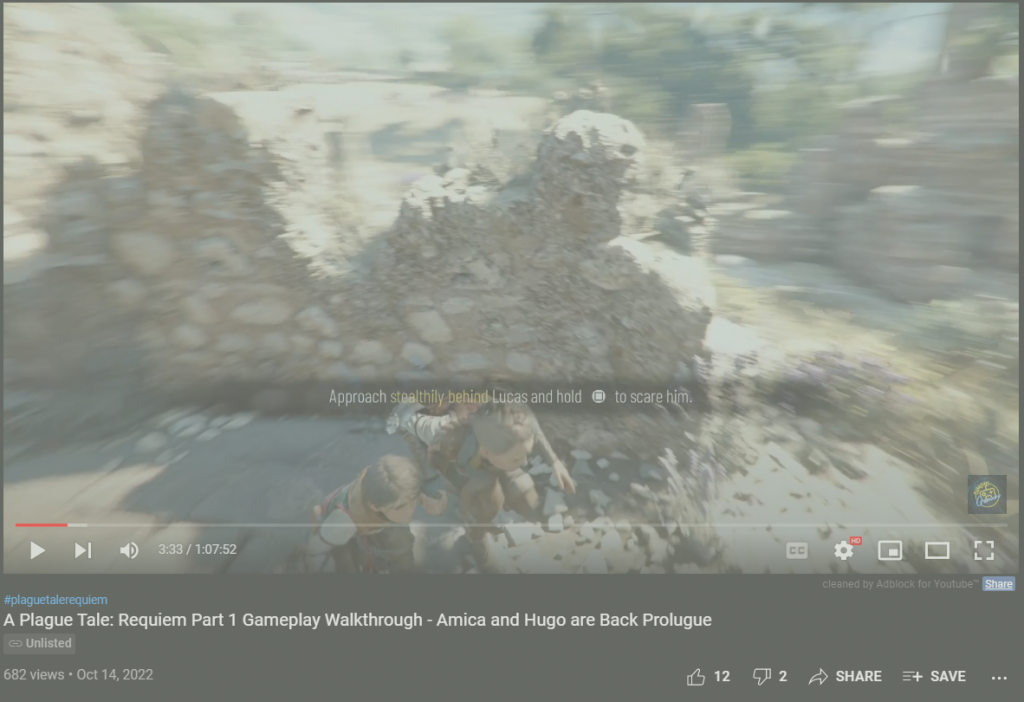 The game launches for all platforms in only a couple of days, Oct 18, to be exact. However, the boxed version of the game was shipped earlier than the developer intended. Some impatient players took advantage of this and decided to play the title before its official release.
Asobo recommends people wait for the Day One patch before diving into the game. So they can get the best experience possible. We suggest you stay off the internet for a couple of days if you don't wish to be spoiled.