New iPhone 15 Pro front glass images leaked, and the bezels are amazingly thin.
In a previous report, we shared images of the front glass for the iPhone 15 Pro, which indicated that the bezel thickness would be similar to that of the iPhone 14 Pro. However, new iPhone 15 Pro Max images have recently surfaced, giving us renewed hope that the new phone will feature even thinner bezels. This is an exciting prospect for those who prioritize screen-to-body ratio and a sleek, modern design in their smartphone. Thinner bezels could also allow for a larger display size without increasing the phone's overall size, improving the user experience for tasks such as video streaming and gaming. This was a long-awaited upgrade in iPhones as the competition has gone thinner since the iPhone X came out.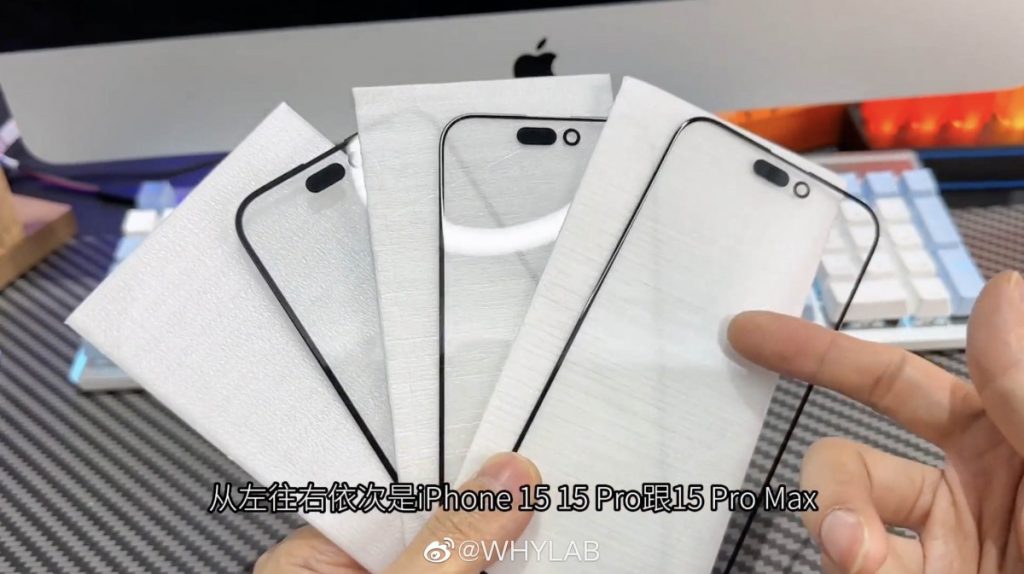 According to the images, the upcoming flagship's screen will have a black border measuring a mere 1.55mm, significantly less than the current iPhone 14 Pro Max's 2.17mm. The Xiaomi 13 holds the record with a 1.81mm border thickness. To provide some context, the bezels of the Galaxy 22 and S23 measure approximately 1.95mm. The smaller iPhone 15 Pro is also expected to undergo the same treatment.