All iPhone 15 models will get USB-C with some other neat build quality improvements
USB Type-C in an iPhone has been rumored for a long time, but the rumors turn out to be false every time. This time, however, things are different. Multiple sources have claimed the iPhone 15 will bring USB-C, and all those reports are confirmed by the latest leaked photo of the iPhone 15 prototype.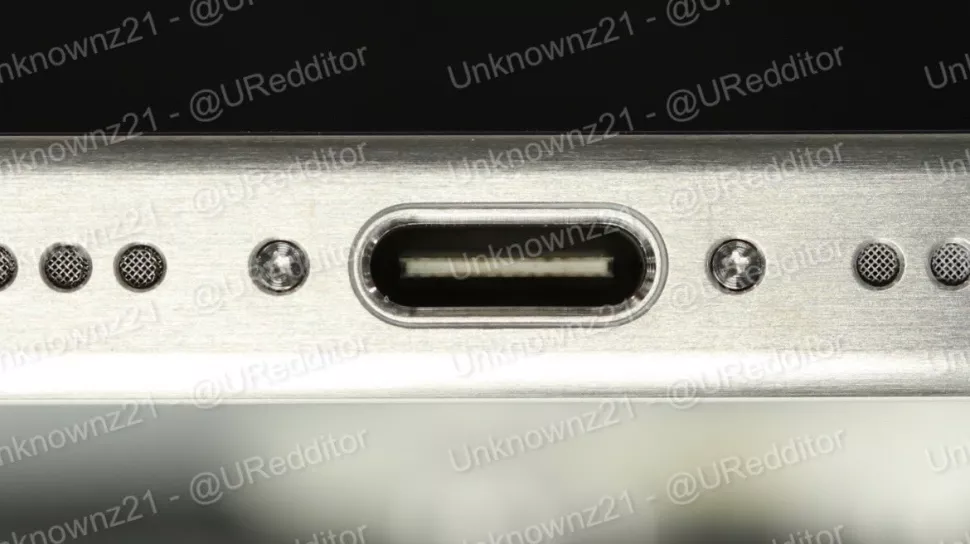 This picture doesn't show us everything about the phone, but it does show something important. On the bottom edge of the phone, there is a USB-C connector. People think this might be the biggest change in the next iPhone. It's expected to be in the new iPhone because of a new law in the EU. This makes it very likely that the change will happen this year.
According to MacRumors, the Apple will include USB-C in all iPhone 15 models contradicting the previous reports, claiming only pro models to get this. Secondly, Apple is planning to replace the E75 Lightning Controller with an E85 Port Controller for the iPhone 15 series.
The photo also showcase the brush metal finish on the iPhone rails, which hint towards a Titanium sides for iPhone, as previously reported. The sides are also slightly curved inside instead of being flat and sharp.