WASHINGTON: Senate Homeland Security and Government Affairs met Wednesday to question social media executives
In an effort to address how disinformation and extreme ideologies that amplify hate speech and promote violence put the United States at risk, a senate committee grilled executives from TikTok, Meta, Twitter, and YouTube. 
Data leaks, misinformation, and privacy conerns muddy the waters at a senate committee earlier this week.
At the hearing on Wednesday, senators from both sides of the aisle expressed concern over how drug cartels use online platforms to engage in illegal activity, including the trafficking of people, and called on the companies to be more transparent in their operations.
They also stated that content involving the sexual abuse of children needed to be dealt with in a more urgent manner. However, the cooperation between the two parties ended there. The majority of Democratic senators questioned the CEOs of social media firms on the ways in which algorithms feed hate groups, the ways in which the algorithms of the businesses target users, and the ways in which user data is safeguarded and secured.
On the other hand, Republican Senators devoted a significant amount of time to interrogating the CEOs over their platform's decisions to block some COVID-19 content and TikTok's alleged association with China.
Republican senators believe that TikTok leaks data and user information to the Chinese government. This notion has previously resulted in TikTok getting banned in India due to privacy and security concerns during heightened border tensions between the two countries in 2020. However, TikTok has denied these accusations and maintained that they don't send data to the Chinese government.
Senator Josh Hawley, a Republican from Missouri, talked to Vanessa Pappas, the Chief Operating Officer of TikTok, for a few minutes about whether or not members of the Chinese Communist Party could see information about U.S. users. Pappas said that the Chinese government has never had access to user data, but she couldn't say if the company's employees in China are members of the communist party. "No one on this panel could tell you what a person's political views are," she said.
Furthermore, TikTok has been temporarily banned in Pakistan four different times previously as the country accused the company of failing to block "inappropriate" content and promoting "obscene, vulgar" content to teens online.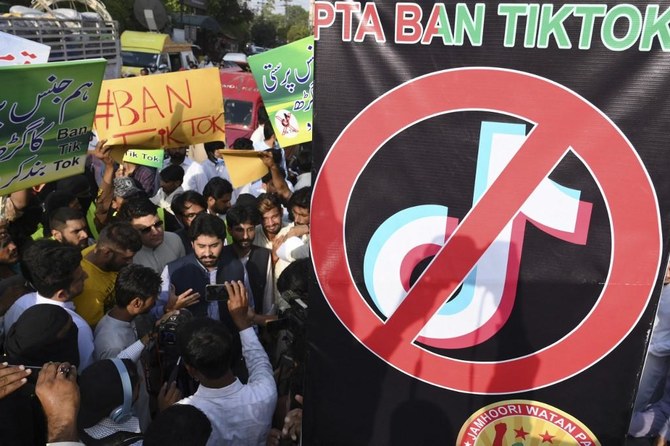 It's no surprise that social media regulations and security guidelines to protect people from hate speech and violence are incredibly insufficient because companies have previously refused to invest heavily in moderating content.
A notable example of the lack of social media regulations going too far is Facebook's devastating role in the Rohingya Muslim genocide in Myanmar due to which the company now faces a $150 Billion lawsuit put forward by Rohingya refugees. Their claim? Facebook accelerated racial violence in Myanmar because of their inability to moderate extremist content being put online – which ultimately laid the grounds for a genocide.
Senators were frustrated at the lack of satisfactory answers provided by the social media executives. Nearing the end of the session, the executives were unable to answer simple questions such as how many engineers operate on their platform.
"I'll be honest, I'm frustrated that all of you (who) have a prominent seat at the table when these business decisions are made were not more prepared to speak to specifics about your product development process, even when you are specifically asked if you would bring specific numbers to us today,"

Committee chair, Senator Gary Peters
While both aisles agree that social media regulations need to be tighter, there seems to be no bipartisan solution in sight. The democrats have a greater focus on the spread of misinformation online, particularly those concerning hate groups. Whereas the Republican party is more concerned about the external security threats posed by companies such as TikTok.
The path forward seems to be uncertain as a bipartisan approach towards this issue seems unlikely given that curbing misinformation online is something many republican voters consider as a violation of their freedom of speech and democrat propaganda. Some senators also suggested, on Wednesday, that social media companies had their own biased agenda.
To put it into perspective, American companies have previously fought the government to protect user data – something not commonly known. An interesting case study of such an occurrence is Yahoo's Challenge to the Protect America Act in the Foreign Intelligence Court of Review.
In 2007, Yahoo questioned whether the Protect America Act allowed the government to ask for user information. Yahoo lost its case in the Foreign Intelligence Surveillance Court, so it went to the Foreign Intelligence Surveillance Court of Review, which is in charge of reviewing the lower surveillance court's decisions.
In 2008, the Court of Review ruled against the provider and upheld the constitutionality of the Protect America Act, which was the law that came before the FISA Amendments Act. This meant that the provider had to give the government the user data it had asked for.
This goes to show that there is a standard to be set when it comes to regulations and compliance concerning user data, and in a globalized world it becomes important to uphold similar security standards across countries as to avoid unfair treatment of user data purely on the basis of the location of the parent company involved.
However, senators across both aisles can agree on one thing: Misinformation and false information spreading on social media is a threat to homeland security, and something needs to be done to stop it.