The first-hour footage reveals the New York intro and the first dragon fight.
Forspoken is less than a week away from release. However, some players have been playing it earlier than everyone else. One such player has uploaded the initial hour of the game on the internet.
The original video was quickly taken down, but several mirrors of the footage have popped up. You can watch the entire intro for yourself above. We have posted some screenshots below as proof in incase the video is deleted again.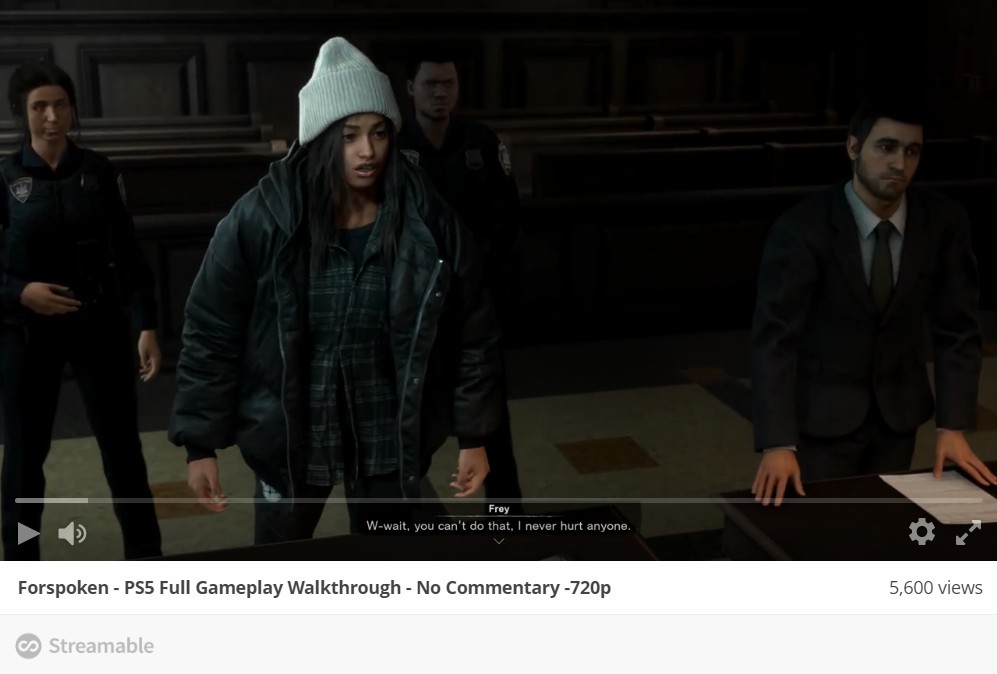 The intro reveals nothing surprising. The game's opening reveals that the protagonist Frey Holland lives in New York and doesn't have the best relations with the law. We also witness her getting beaten by criminals and escaping from a burning house. The game takes a quick turn when she's transported to the mysterious world of Athia and fights her very-first dragon.
Although the game is launching on both PS5 and PC, the footage in question is recorded from the console version.
In other news, GTA: The Trilogy – The Definitive Edition should be coming to Epic Games Store today, assuming the previous leak is accurate.