The upcoming horror game by Dead Space creator has become a victim of a leak.
The Callisto Protocol is less than two weeks away, so it's not a surprise that some people have gotten the chance to play the horror game early. One such player didn't respect the developer's wishes and uploaded a portion of the game to YouTube.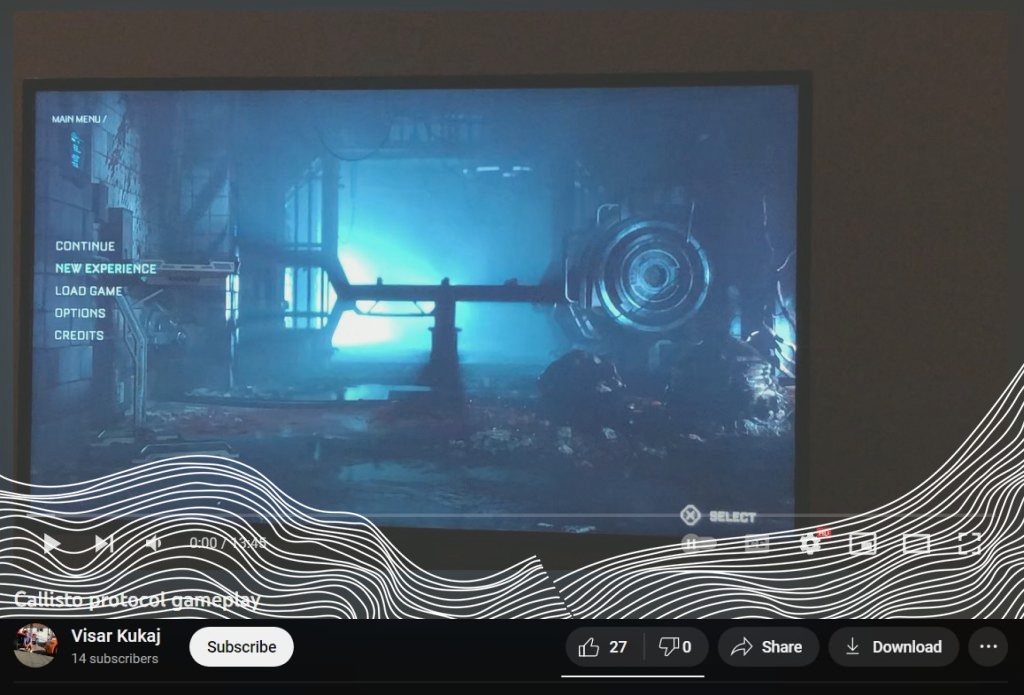 YouTuber Visar Kukaj uploaded the first 13 minutes of the game to the video streaming service. As expected, the video was quickly taken down. However, nothing is truly gone from the internet. Someone has already uploaded a mirror of the video. We have posted a screenshot of the YouTube clip above as proof that it's real.
The Callisto Protocol isn't the only game that has suffered from such a leak. A while ago, the ending of Bayonetta 3 was leaked before release. The first hour of A Plague Tale: Requiem and multiple footages of Gotham Knights also spread on the web like wildfire.
The Callisto Protocol launches for PS4, PS5, Xbox One, Xbox Series X|S, and PC on December 2. Horror fans will be happy to know that another scary game, Dead Space (2023), is just on the horizon. The remake also became the victim of leaks as its entire Chapter 3 was leaked before release.