The next generation of Pro MacBooks and Macs is on the Horizon with Apple M2 Pro, Max and Ultra
Apple has taken the computer industry by storm with Apple Silicon MacBooks in 2020. Now we are on the second iteration of the chipset, the M2. Until now, all the MacBooks are shifted to Apple Silicon and some of the iMacs are too. We are yet to see iMac Pro, 27-inch iMac and Mac Pro make the switch.
The company estimated a timeline of 2 years to shift from intel to Apple silicon and it's been exactly two years since the M1 MacBooks were launched. We are at the end of this transition and the platform has now matured enough that most of the concerns have been taken care of. According to Mark Gurman, we can expect the 14 and 16-inch MacBook Pros early next year. Along with that, we are expecting iMac Pro and Mac Pro in either the same Keynote or later in the year. Let's discuss some of the possibilities and see if we can predict some of them.
14″ and 16″ MacBook Pros
Apple is currently on a two-year update cycle for MacBooks. 2023 will mark two years since M1 Pro MacBooks were released and an update is due by early 2023. We can't expect a design refresh as we saw a new design last year and Apple is notorious for recycling its design for many years.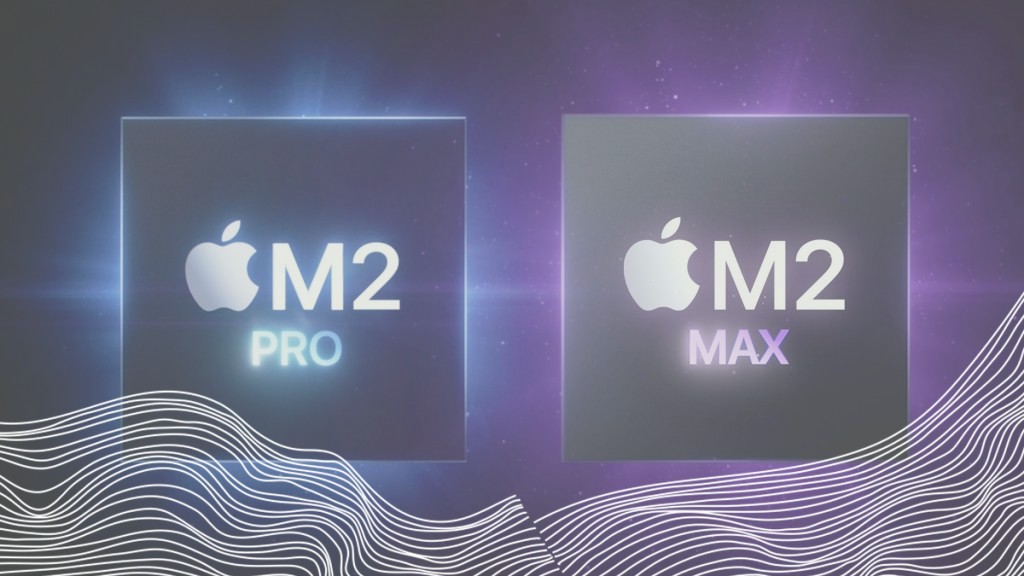 The hardware will not pack many surprises either. We can expect the M2 Pro and M2 Max chipset. The CPU performance of the chipset will not see a drastic improvement M2 chip has not improved much on the CPU front. We can extrapolate the numbers according to the performance of the M2 chipset. The M2 Pro and Max will score around 15000 on GeekBench 5.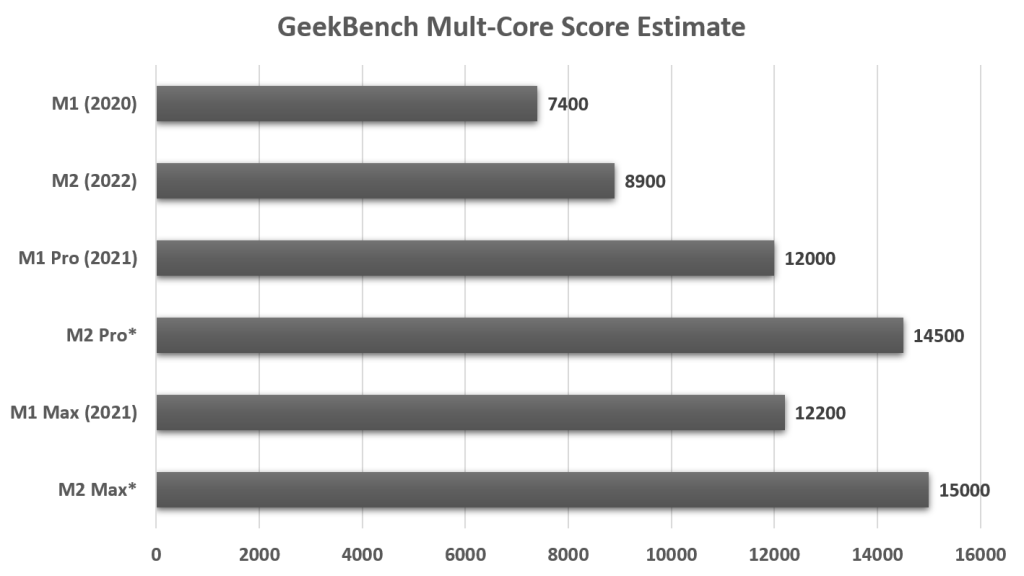 M2 Pro and Max will bring great graphics improvements as M2 was a graphic powerhouse as compared to M1 The 10-core GPU of M2 performs 30-40% better as compared to 8-core GPU in M1. Based on this data we can expect great GeekBench Compute Scores.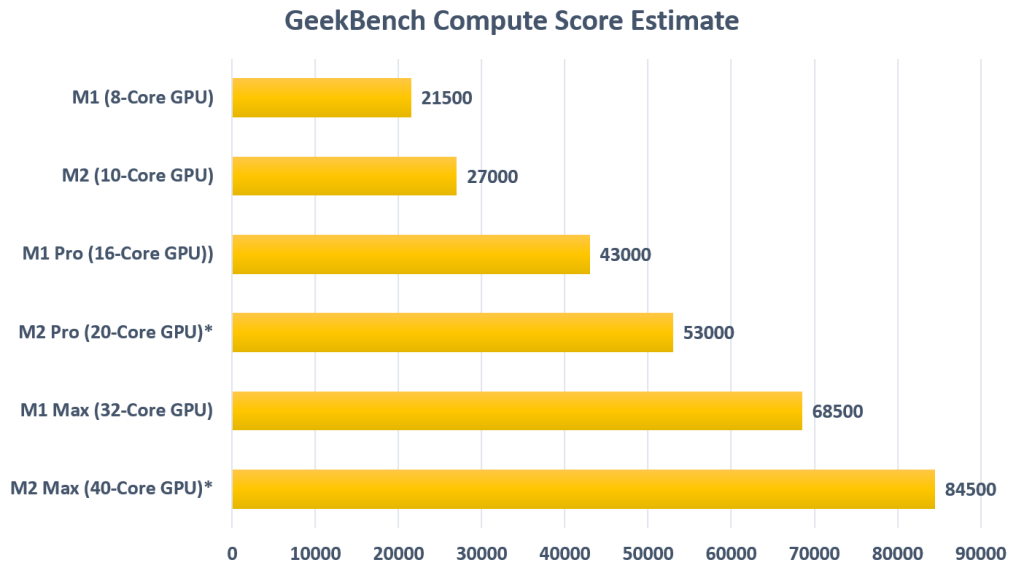 In my prediction, the M2 Max will rival the current M1 Ultra in GPU performance.
Mac Pro and iMac Pro
Mac Pro and iMac Pro are long-awaited products in the professional community. After witnessing the power of M1 Ultra in Mac Studio this year, everyone is curious to see the innovations in Mac Pro and iMac Pro.
M1 Ultra is based on Processor binning technology and it binds two M1 Max chipsets using a very high-bandwidth channel. Similar technology will be used in Mac Pro and iMac Pro.
Talking of the iMac Pro, it will bring a newer design language we have seen with the 24-inch M1 iMac last year. The colours will be muted to suit the pro user's taste. We might see a larger display of 32-inches to rival the Pro Display XDR. The chipset options will be M2 Max and M2 Ultra.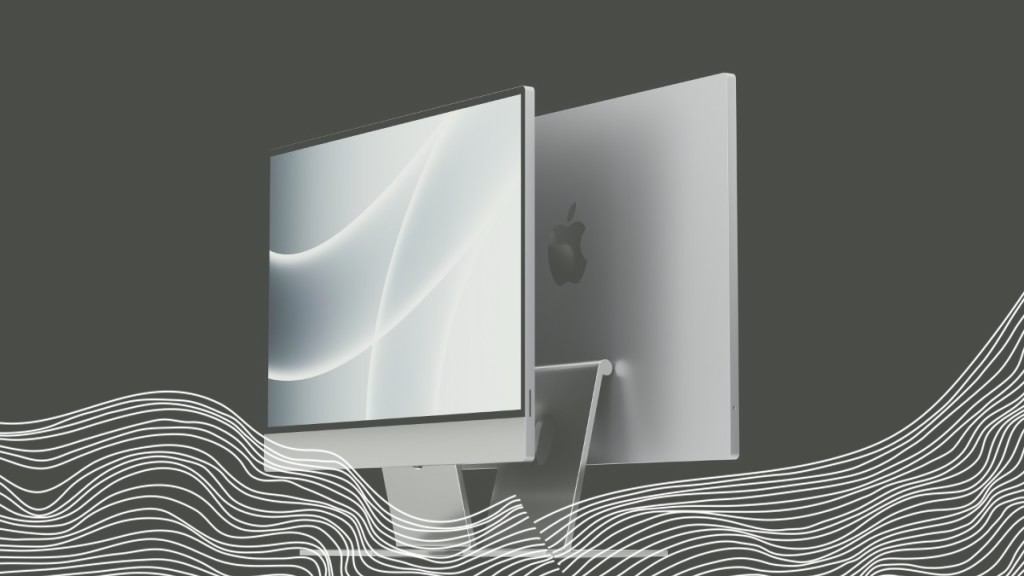 M2 Ultra will be created by using two M2 Max chipsets binned together in a similar fashion to M1 Ultra. The performance is estimated to be twice that of M2 Max. We have extrapolated our data to estimate the GPU and CPU performance of M2 Ultra. I am assuming only the higher-end version of M2 Ultra with 80-Core GPU.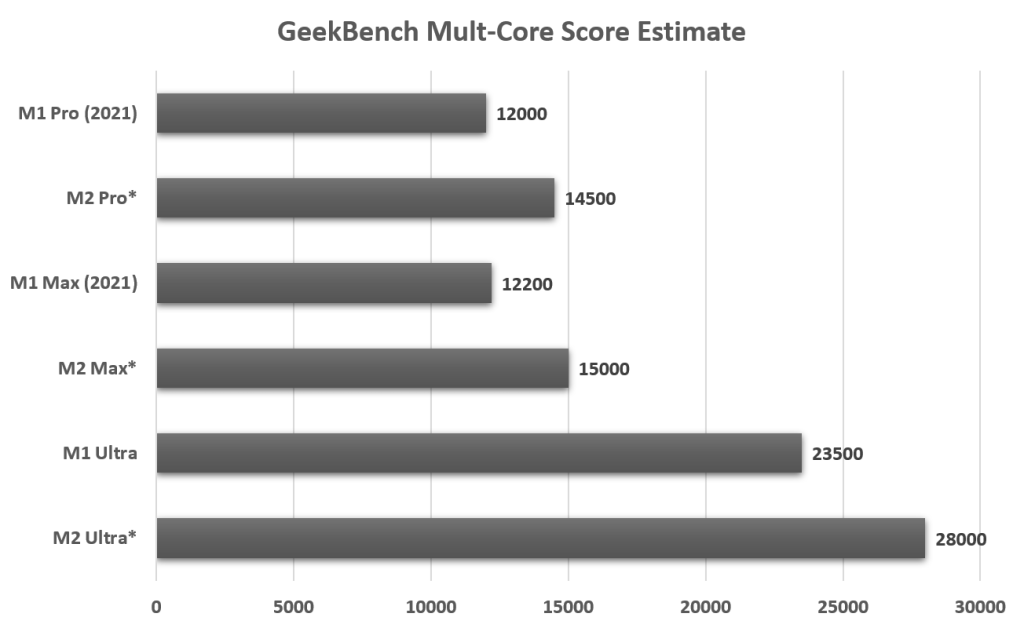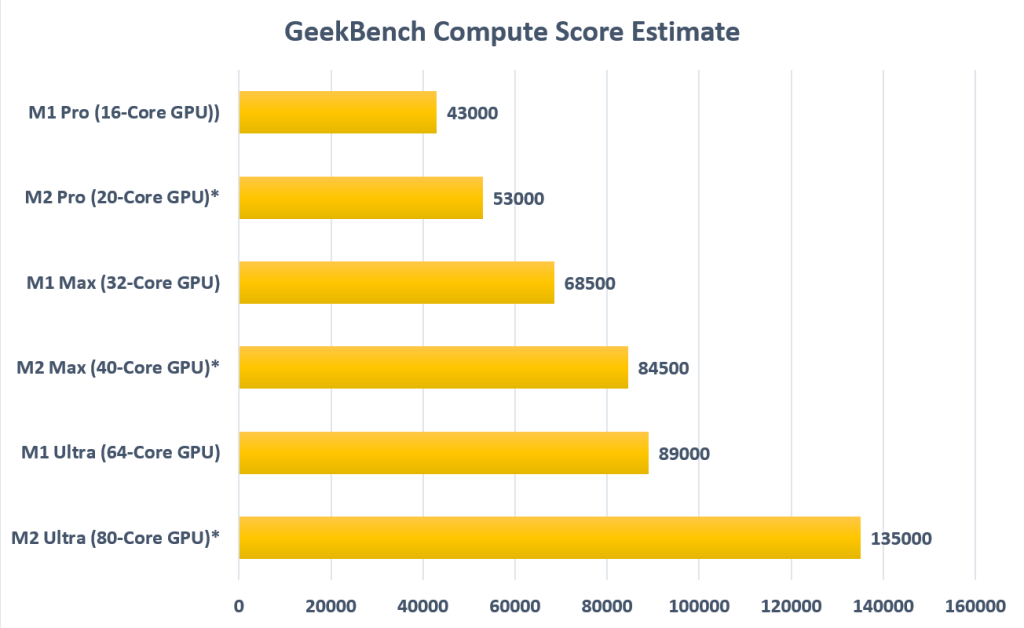 The GPU Compute score of M2 Ultra will be a staggering 135,000 and the CPU multi-core score will be around 28000.
iMac Pro will come with M2 Max or M2 Ultra while Mac Pro will have two versions of M2 Ultra. The lower-end M2 Ultra will have a 60-Core GPU while the higher-end M2 Ultra will have an 80-Core GPU.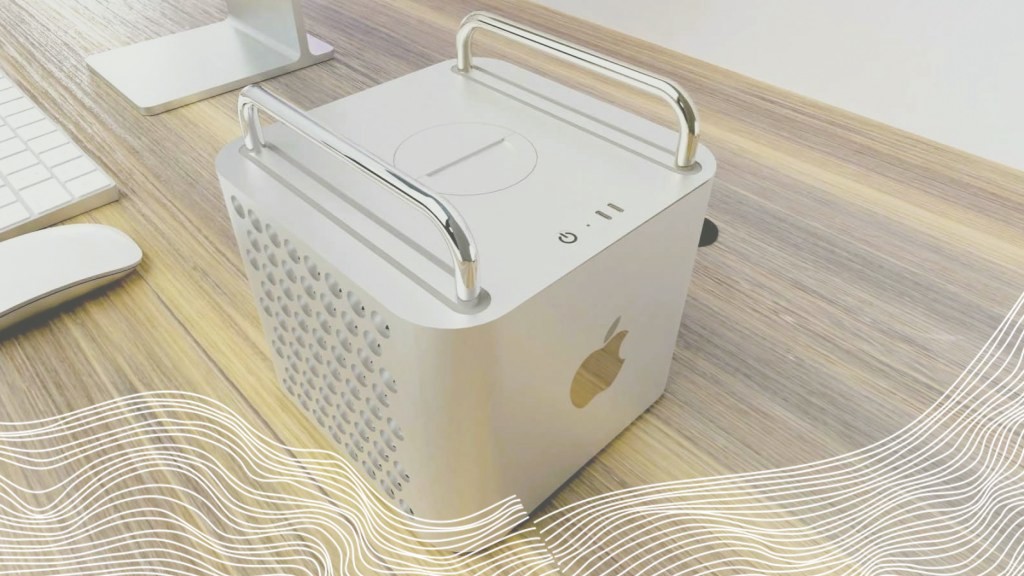 There is also a possibility that Apple might innovate something new with Mac Pro as it is considered to be a big dog and nothing can come close to it. I am guessing that Apple might come up with a new technology to bin four M2 Max chipsets together. It's highly unlikely but after seeing M1 Ultra, it can easily be speculated. Processor binning was not a successful technology before Apple jumped onto it and redefined it.
My extrapolations are based on the estimated spec sheet of M2 chipsets
Specifications
M2 (2022)
M2 Pro*
M2 Max*
M2 Ultra*
CPU Cores (P+E)
8 (4+4)
8 (6+2)
10 (8+2)
20 (16+4)
GPU Cores
8 or 10
20
40
60 or 80
Neural Engine Cores
16
16
16
32
Transistors (Billions)
20
42
72
145
Unified Memory
8GB
16GB
24GB
16GB
32GB
48GB
32GB
64GB
96GB
64GB
128GB
192GB
Memory Bandwidth
100GB/s
300GB/s
600GB/s
2000GB/s
Apple M2 Pro, Max and Ultra chipsets will be significant steps forward in the computing industry. We have seen drastic improvements in intel and AMD stuff in the last couple of years and that was because of the Apple igniting the flame. As long as there is healthy competition among companies, we consumers and tech enthusiasts will benefit from it.