Rumour has it that the entry-level iPad from Apple is reportedly getting a 10th generation this year. 
 A recent report from Japanese tech publication MacOtakara revealed how an ESR iPad Case listing was discovered on Amazon Japan. The original posting on Amazon Japan by ESR is already now deleted and the link is inaccessible. 
From the leak, it appears Apple has revamped the design of its iPad range for the upcoming 10th generation. One significant change coming with the new model is the total removal of the Touch ID on the front of the screen on the entry-level iPad.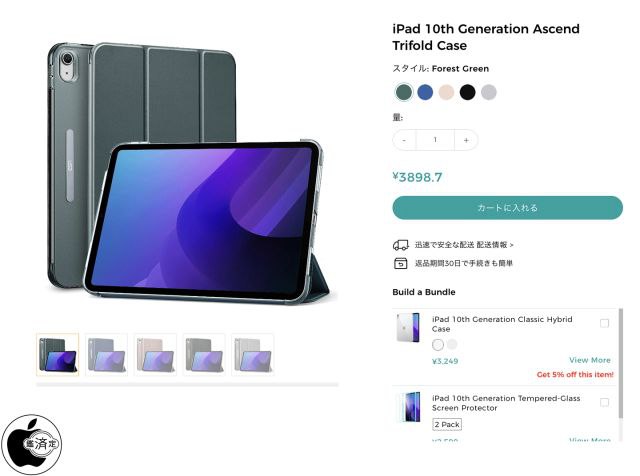 Touch ID button on the front is only present on entry-level iPads. The 10th-generation iPads will ship with a different design. Face ID is available on the iPad Pro, while the fingerprint sensor on the iPad Air and the iPad mini has been relocated to the power button.
The information revealed on the Amazon Japan store shows that the newest iPad will have cliff-steep corners and a small bezel display, which is Apple's typical design. The iPad 10 will also be offering a much bigger screen measuring 248.62 x 179.50 x 6.98mm compared to the previous generations. A larger hole for the camera will also be included.
The iPad 10 was expected to launch together with the iPhone 14 Series during Apple's 'Far Out' event in September but unfortunately, that didn't happen. However, from the recent report, it seems Apple has been doing some serious revamping and the newest iPads are coming out better in the coming days.
The iPad 10 case leak also suggested that the case would attach magnetically, suggesting the presence of a smart connector.
The upcoming iPad 10 appears to have the most significant design changes in years. It is expected to launch in the next few days. The entry-level iPad will cost $329 for the 64GB version with wi-fi only.