Nord stream leaks' investigations spell trouble for Europe
According to Swedish officials, an examination of two of the breaches at the Nord Stream pipelines connecting Russia to Europe has confirmed concerns that they were the result of acts of sabotage.
In a statement on Thursday, officials stated:
"After completing the crime scene investigation, the Swedish Security Service can conclude that there have been detonations at Nord Stream 1 and 2 in the Swedish economic zone that have caused extensive damage to gas pipelines,"

Swedish Security Police, Thusday 6th of October 2022
Officials further mentioned that they had obtained materials for analysis from the site for more detailed investigations into the incident.
To make matters even more complicated, the Kremlin has stated that they were not invited to participate in the investigations. While this does not come as a surprise given the diplomatic boycott of Russia due to the war in Ukraine; Kremlin feels that not being able to investigate the Nord Stream leak despite being owners implies that critical information is being withheld.
Maria Zakharova, spokeswoman for the Russian foreign ministry, said on Thursday:
"Not to allow the owner to the investigating means there is something to hide from him,"

Maria Zakharova
Swedish Defense Minister Peter Hultqvist refuted this narrative by stating that that the incident was a "Swedish crime scene" and that:
"That's the basic matter. We don't usually involve foreign powers in our criminal investigations. That's the basic approach. It is not up for discussion,"

Swedish Defense Minister Peter Hultqvist
The question is, for the most part – who's behind the sabotage? Most countries were in agreement that this was not a random incident, but rather that it was planned. It remains unclear which country, or countries, is behind the Nord Stream sabotage.
The Nord Stream pipeline is perhaps one of the most important energy infrastructures in Europe, although its supply was notably stopped when Russia decided to launch a war against Ukraine earlier this year.
The closure of the pipeline resulted in disastrous consequences for Europe – now cut off from a consistent supply of gas. Far right movements in European countries such as France have called for the end of sanctions on Russia as, according to them, they only affect citizens and do not help Ukrainians in their effort to fight Russian forces.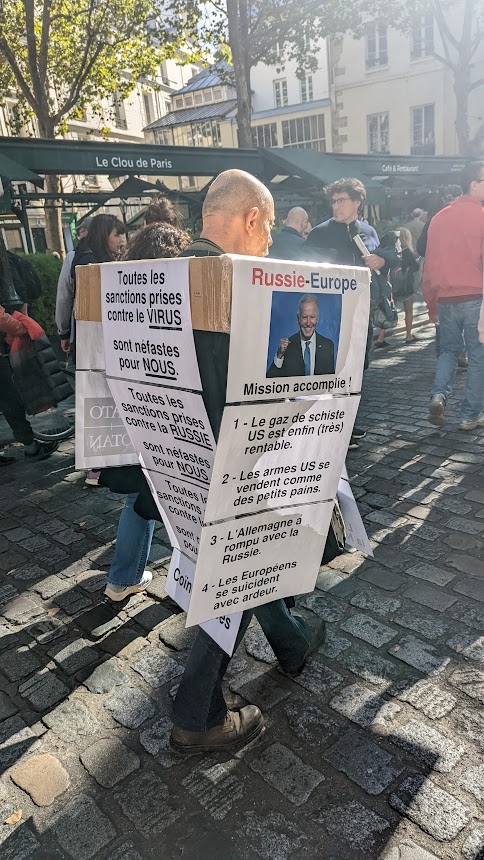 With the Nord Stream pipeline now dysfunctional, ending sanctions on Russian gas as a means of negotiation is now completely off the table.

These new findings reminded internet users of American President Joe Biden's press conference in February earlier this year, where he mentioned:
"The first question first. If Germany — if Russia invades — that means tanks or troops crossing the — the border of Ukraine again — then there will be — we — there will be no longer a Nord Stream 2. We will bring an end to it."

American President, Joe Biden
Of course, the White House has rejected claims that it played a role in sabotaging the Nord Stream pipeline and that this simply referred to shutting-down the pipeline – which is what happened when Germany and the EU rendered the Nord Stream useless by boycotting Russian gas.
The findings remain inconclusive, but one thing is certain – The Nord Stream pipeline was sabotaged and the future of European energy has never been more uncertain.