The game launches for PC on October 27.
The PC version of Sackboy: A Big Adventure is confirmed, kind of. The spin-off game of the LittleBigPlanet series received a new trailer from the publisher by accident.
The trailer revealing several PC features went live on the PlayStation Latinoamérica YouTube channel. As of writing this article, no other Sony channel has the said video uploaded.
Edit: The channel has since removed the trailer. However, we were able to snag a screenshot of it as proof.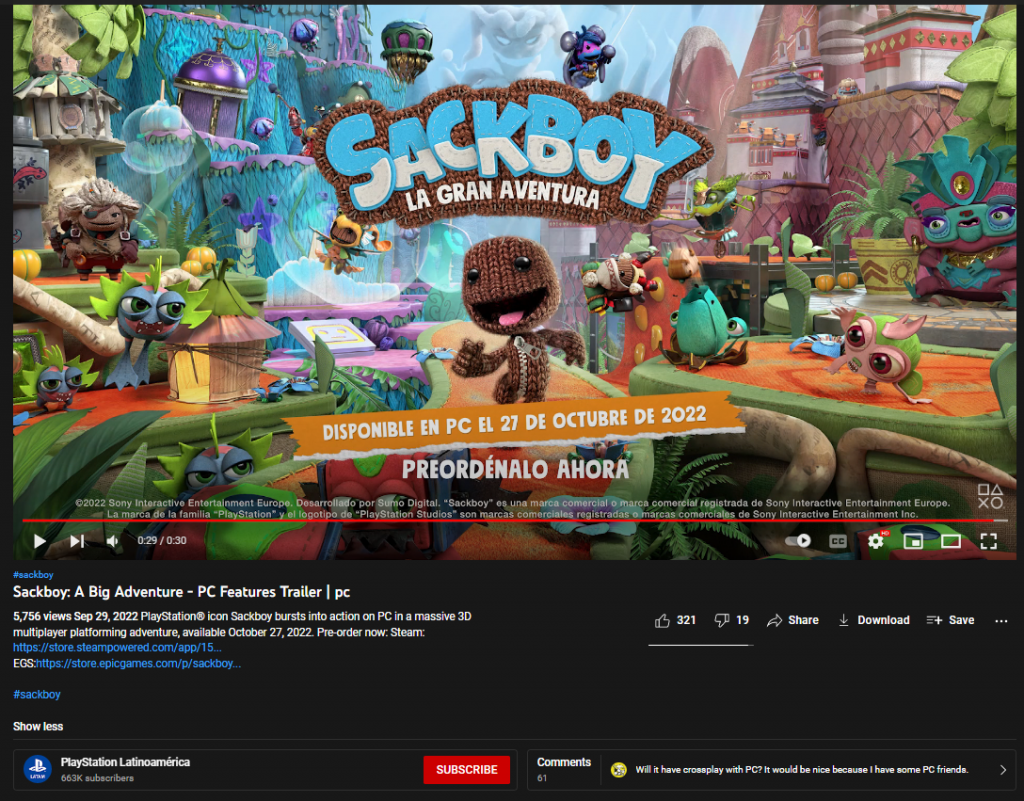 The trailer finally revealed the release date of the game. Sackboy: A Big Adventure will launch for PC on October 27. Several cool features are confirmed as well. The game supports 4K@120 FPS, Nvidia's DLSS, and Variable Refresh Rate (VRR). 21:9 Ultrawide monitor support will be present as well. Whether the 32:9 or 48:9 aspect ratio will be supported or not is now known at the moment.
The PC version of Sackboy: A Big Adventure shouldn't be a surprise. Previous leaks and rumors have implied that the platformer game is being developed for Microsoft Windows.
The title was mentioned in the massive Nvidia GeForce Leak, which took place in 2021. Last week, a screenshot of Sackboy running on a Steam Deck found its way online. You can check out our previous article for more information.