A dedicated chip for power management will support a 5,000mAh battery in Ace 2
OnePlus Ace made its place in flagship killers in 2022. At $559, very few phones could compete with the raw spec sheet of the OnePlus Ace. Now, OnePlus is ready to launch its successor, the Ace 2, and there are some exciting reports about it.
The Ace 2 will come with an Oppo SuperVOOC S battery management chip and a proprietary display chip for better picture rendering and refresh rate, unloading part of the work from the Qualcomm SoC. A 5,000 mAh battery with 100W fast charging will be included in the Ace 2.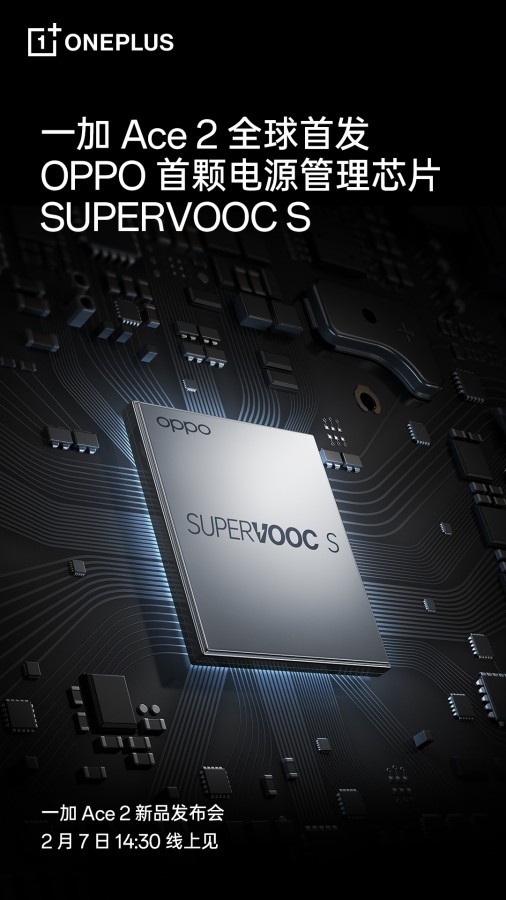 The Snapdragon 8+ gen 1 will provide the horsepower, and OnePlus is hyping up their new phone as a total boss with three killer chips and a battery that'll last you all day. The Snapdragon will give you top-notch performance, and you'll have more control over charging. OnePlus says the battery can handle 1600 complete charges and still keep 80% of its power, so it should last you 4 years.
The main thing separating the Ace 2 and the 11R is their software – in China, you'll get ColorOS 13, but the rest of the world will have OxygenOS. Otherwise, the phones are identical to the OnePlus 11, except there's no Hasselblad logo on the back, meaning the camera might not be as good.
The phone is expected to go official next week in China.