A recent tweet suggests that Tesla, already established as a leader in autopiloting and self-driving cars, may be incorporating even more advanced hardware in their upcoming models.
According to a Twitter user who shared his experience with Tesla's new Autopilot computer, the hardware has already been integrated into a Model X and the company has started production of the electric SUV with the upgraded technology. However, it's yet to be announced when the deliveries will commence.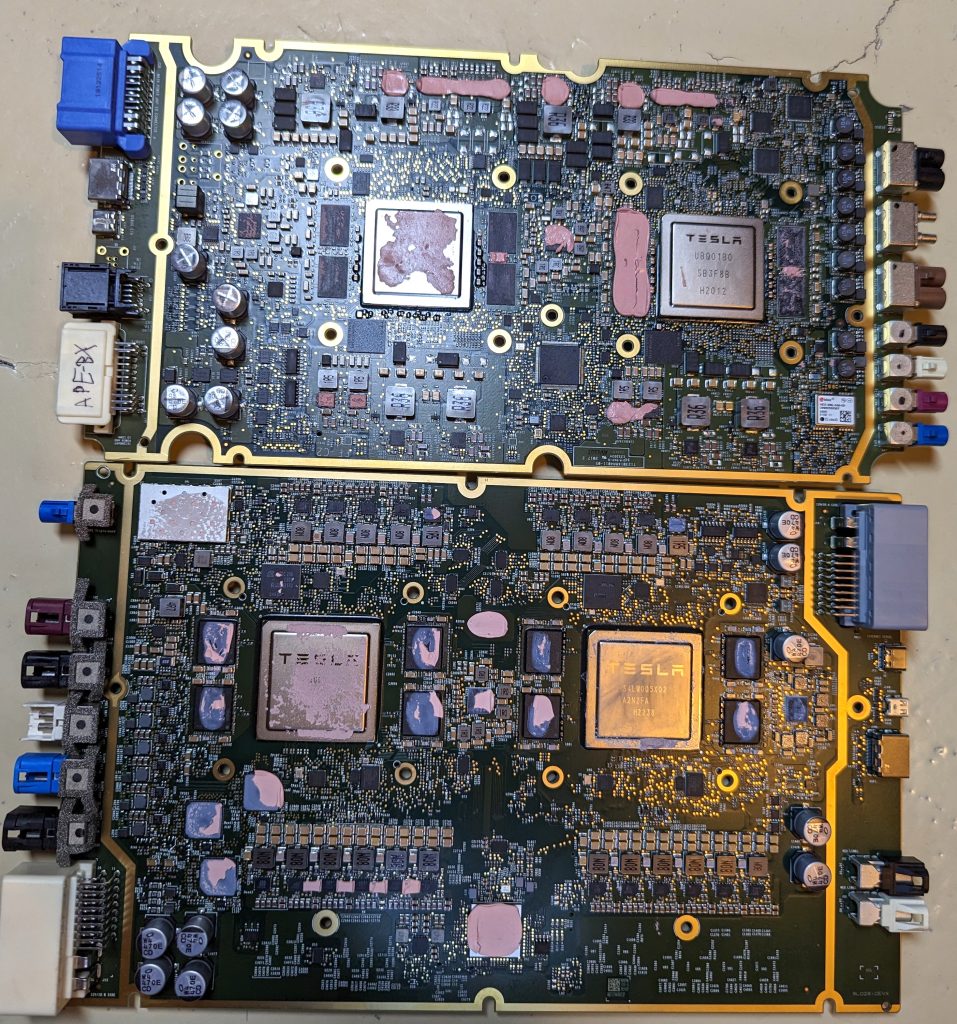 The new hardware can work with 12 cameras at the same time, as opposed to the current version's 8 external and 1 internal cameras. The main board has also gotten smaller, whereas the built-in memory and storage remain the same at 16 GB and 256 GB, respectively.
The actual Autopilot hardware is still based on the Samsung Exynos architecture, but this time it's been upgraded with more power. The CPU core count has increased from 12 to 20 per side, and the maximum frequency is 2.35 GHz, with an idle speed of 1.37 GHz. While these improvements are visible, they're not as significant as we had hoped.
Unfortunately, the teardown also confirms that it's impossible to retrofit the Hardware 4.0 computer on cars that were originally fitted with Hardware 3.0 due to a different form factor. This means that owners of older Tesla models won't be able to benefit from the latest Autopilot technology.
Tesla has filed for regulatory approval in China and Europe to modify its driver assistance system. The proposed modifications include adding more cameras, a radar device, and other features, which could potentially improve the safety and performance of the Autopilot system. We'll have to wait and see how these changes will affect the driving experience for Tesla owners.