Two Sony games will release in 2024 if an employee of PlayStation Studios Visual Arts is to be believed.
Sony's slate for 2024 was looking quite empty until now. Thanks to shenanigans on the internet, we now know what exclusive games we can expect on PlayStation 5.
According to the ArtStation profile of Frank Aliberti, a senior artist for PlayStation Studios Visual Arts, two Sony games will release in 2024.
Aliberti claimed in the profile that he is working on Death Stranding 2 and an unannounced first-person shooter title. Both games were marked with the year 2024.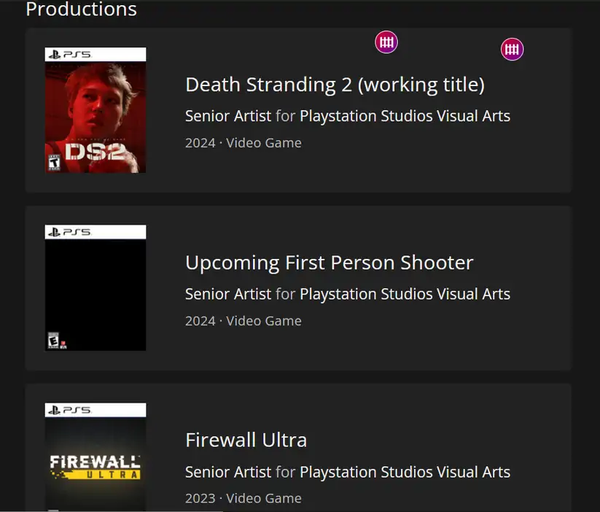 The profile has since been updated, and the listing of Death Stranding 2 has been removed, whereas the unnamed FPS game remains listed.
Hideo Kojima, the creator of DS, revealed the sequel for PlayStation 5 at The Game Awards 2022. However, no release window was mentioned.
Even though the source of this information is credible, we still recommend that you wait for an official confirmation. Games getting postponed are now more of a norm. A delay for either of the titles won't be out of the ordinary.