The registration of the new Gears of War Trademark could mean an upcoming game.
Microsoft's second biggest gaming IP could be making a proper comeback.
The tech giant recently registered a new Gears of War Trademark. It was registered under type code GS0281, which refers to "tabletop games; board games; card games; trading card games; arcade games."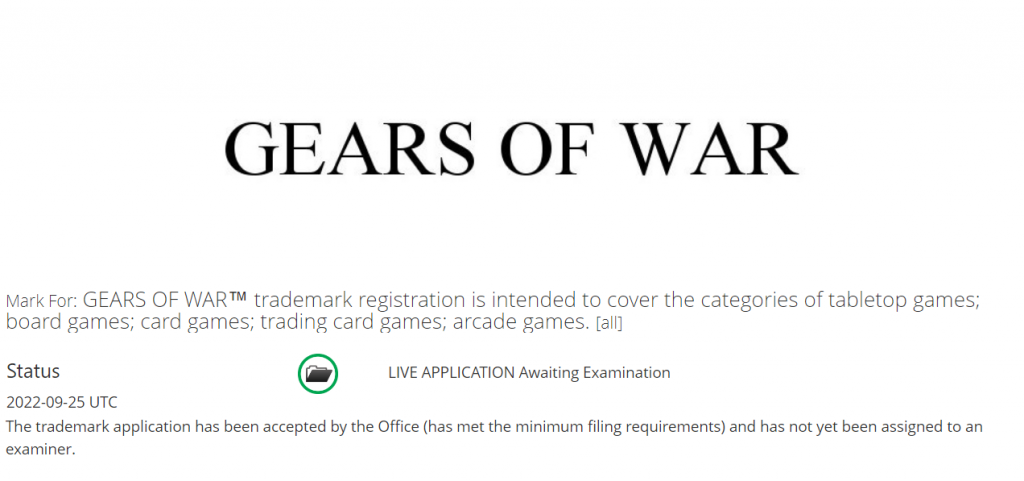 The trademark could mean several things, including a card or a board game. However, the most likely scenario is a proper entry in the series.
Many are hoping for a proper sequel. However, a collection of older games seems more likely. Previous rumors have suggested that Gears of War is getting the MCC treatment. Fans are already calling it Gears of War: The Marcus Fenix Collection.
Releasing a GOW Collection will be beneficial for the publisher if done correctly. MCC is the best way to play all the older Halo games. Unfortunately, there is no such equivalent for the GOW series.
PC players also can't play Gears of War 2, 3, and Judgement. A remaster of the first game was released for Microsoft Windows. However, its port is nothing to write home about. The Marcus Fenix Collection could bring all these brilliant games to the master race, which will help revitalize the once iconic franchise.